I wrote the following poem about a year and a half after my friend's sister passed away unexpectedly. She left behind, at the time, a three year old. The image on the right is a collage my friend in Canada made for me, which I put as my Facebook profile pic from Bonnie's birthday until after Thanksgiving, which is when she passed away. When it first happened I wanted to write, but I was so angry with her for leaving behind her daughter and not asking anyone for help. It wasn't until the death of a celebrity's sister, Leslie Carter (Nick Carter from the BSB's sister) that I actually wrote it. It, in a way, applies to Leslie as well.
***********************************************************************************************************************
Words Left Unspoken

I sit alone and have to wonder why
You had to leave us all behind.
We have questions but no chance of reply
As to why you told us goodbye.

Are you better now where you are?
Are you watching us from a star?
Why was that your answer – to go so far?
And why can't you be where we are?

You figured out your options by yourself.
Scared and alone is how you felt.
Only thinking of you and no one else.
You could have asked someone for help.

Remembering you is all we can do,
Hoping that you have found your peace.
Watching your daughter grow and look like you
Coping without her missing piece.

Why did you have to leave?
Why did you have to go?
You must have had your reasons,
But what you should have known
Without you our hearts are broken
And we have words left unspoken.

©Amanda L. Janeczek – March 5th, 2012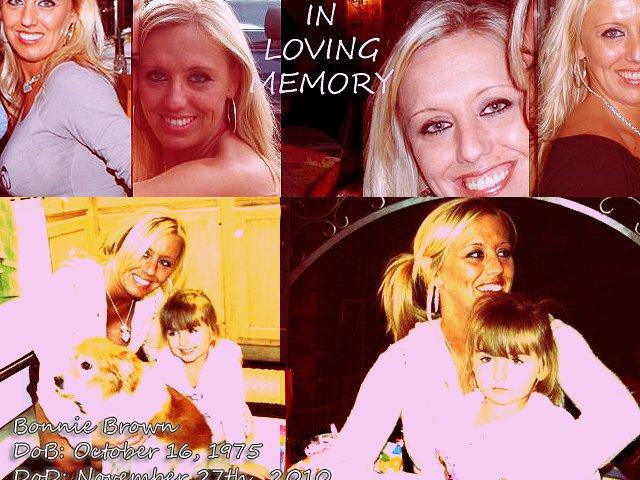 A collage my friend, Lisa, in Canada made for me after Bonnie passed away.
RIP Bonnie Jean